Tesmec Automation's new ERP is operational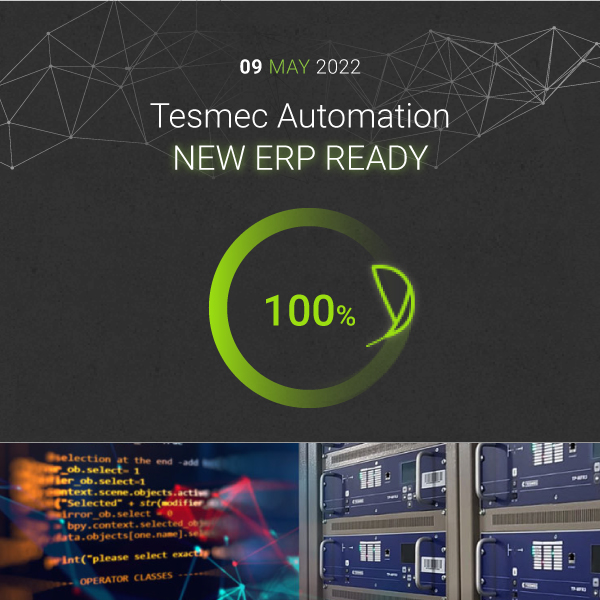 We are proud to announce the achievement of a new important stage in the process of digitization, integration and innovation in the Tesmec Group: from Monday 9 May the new management system of Tesmec Automation is fully operational.
Tesmec strongly believes in continuous innovation and is committed to guaranteeing an ever better quality of services to all its stakeholders. As we have seen, and according to the developments in Industry 4.0, the implementation of ERP is a huge and challenging renewal project aimed at guaranteeing significant improvements in the digital environment for all company activities. The Tesmec Group has now completed the fourth phase of its digitization improvement path with the subsidiary Tesmec Automation switching to the new ERP after Tesmec USA, Tesmec Rail and Tesmec SPA.
Carlo Caccia Dominioni, CEO of Tesmec Automation, commented on the introduction of the new ERP in Tesmec Automation: "We are satisfied with the introduction of this new management system in our company, a fundamental step in the integration of our branches in Italy with the other subsidiaries of the Tesmec Group. I am convinced of the importance of adopting shared tools at Group level: the new management system will bring important improvements in productivity and efficiency, but also in data transparency and security and integration with legacy systems. I thank all the team who accompanied us in the roll out process. "
Welcome to the new ERP team, Tesmec Automation!