Re.M for Trenchers and Surface Miners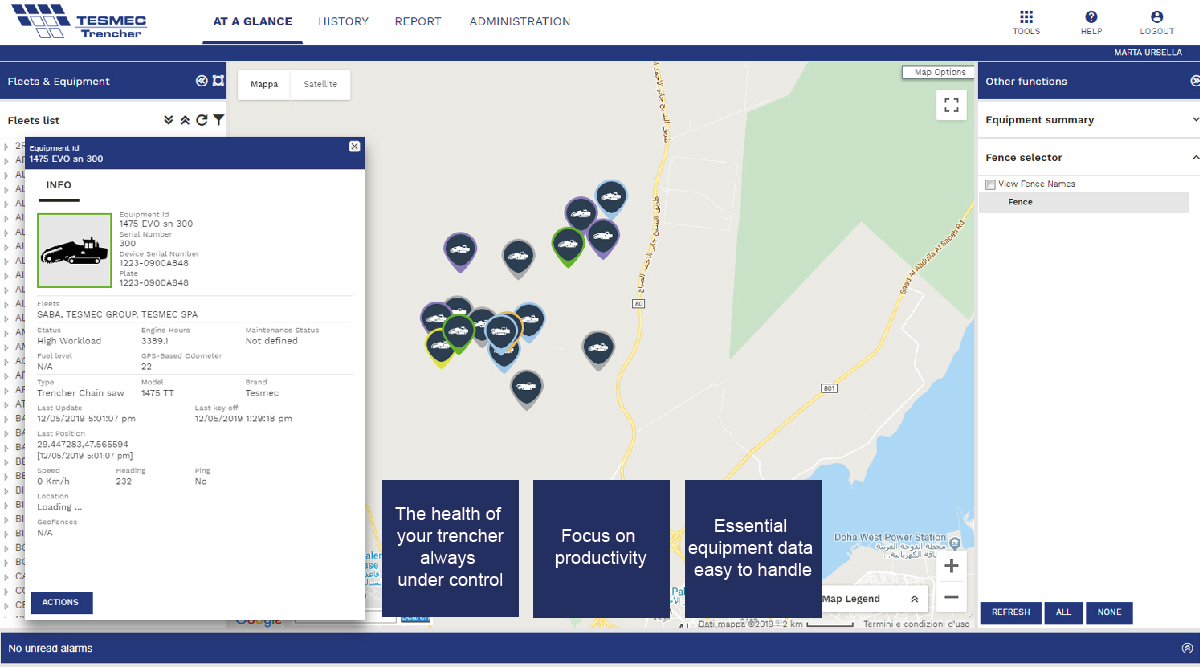 Re.M provides operating, maintenance and troubleshooting information to improve each machine's performance. All the available information of your trencher / surface miner can be accessed from a remote PC anywhere at any time, with the sole need of an Internet connection.
Login into the Re.M web portal provides you the easiest way to gather machine data, through a continuous remote monitoring of: machine position, operating conditions (working load, fuel consumption and more), productivity measurements and all machine parameters  - engine, electronics, temperatures.
The whole trencher fleet is now 24/7 under control.