Stories of innovation in photography. We innovate to make history.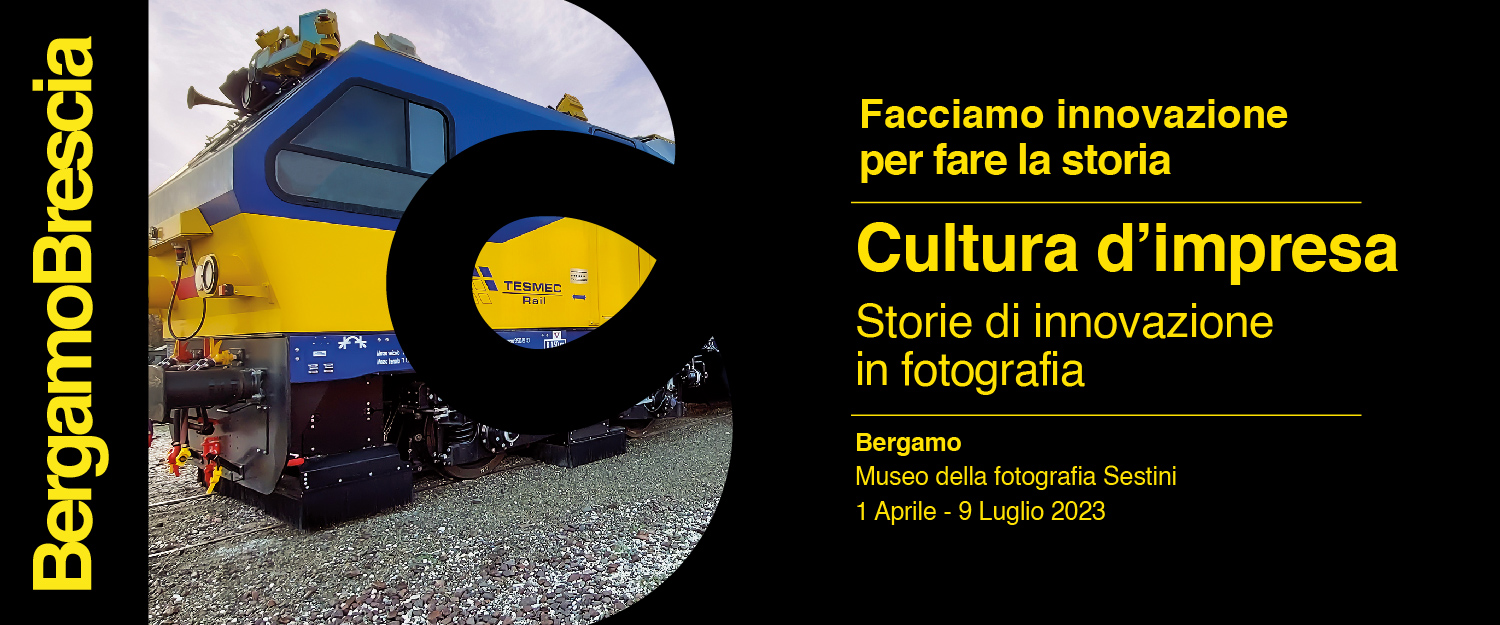 As part of the official events that celebrate Bergamo and Brescia as Capitals of Culture 2023, Tesmec participates in the "Corporate Culture. Stories of innovation in photography" exhibition, a project created by invitation and with the support of SIAD - Fondazione Sestini and created thanks to the strong synergy between various museums, foundations and companies in the Bergamo and Brescia areas.
Together with other companies, Tesmec decided to share a photographic shot that is representative of its contribution to innovation and technology, which has its roots in a corporate culture with more than 70 years of history and industrial tradition behind it. The photograph selected by Tesmec represents a diagnostic vehicle for the safety and reliability of the railway network. Equipped with innovative diagnostic systems, the vehicle automatically identifies and detects defects and faults in the infrastructure through an AI platform.
With its participation, Tesmec wanted to contribute to this visual narration of the history of business culture and of the city, from the dawn of the twentieth century to the great innovations of industry 4.0. A look to the future and a testimony of historical events, of achievements and progress, of creation, of innovation, which distinguishes us and which represents our cities in the world.
The exhibition opens on April 1st at the Sestini Photography Museum at the Convent of San Francesco in Bergamo, we are waiting for you to share this journey with you.
Read more:
From April 1st to October 1st 2023
Bergamo – Sestini Museum of Photography, Convent of San Francesco