New orders acquired in Czechia and Israel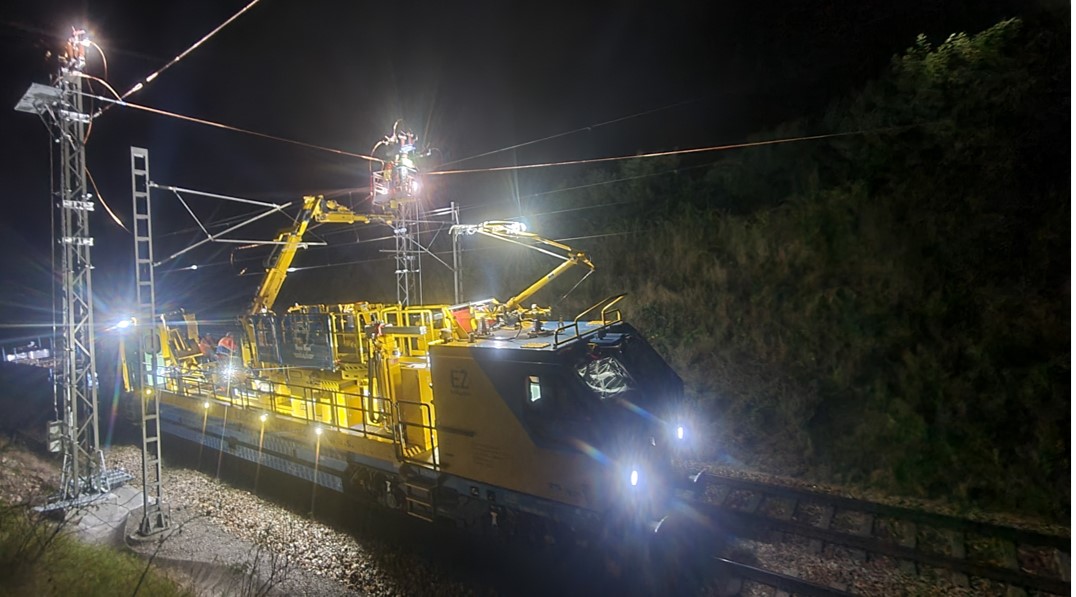 Tesmec announces the award, via Tesmec Rail, of two international contracts in the railway sector, in the Czech Republic and in Israel.
The contract in the Czech Republic has a total value of approximately Euro 13 million and was awarded by ELZEL Elektrizace železnic Praha, a leading company in the design, production, assembly and construction of electrical catenaries in the Czech Republic and in Slovakia. The scope of supply includes 4 multifunction vehicles for the maintenance and diagnostics of the railway catenary equipped with an ETCS on-board system for intemodal use in Europe and 2 units for the automated stringing of the railway power line which, thanks to the high technological level, will be able to build an innovative overhead line for train traffic at speeds of over 200 km/h. These are latest generation vehicles, equipped with digital on-board systems and interconnected to the network to allow the collection and smart management of the data. The line will be installed with an innovative methodology, able to meet the operating conditions also for the new high-speed lines, not only in the Czech Republic, but also throughout Europe. Delivery of the vehicles and units is expected in the fourth quarter of 2022.
The other contract has a total value of approximately Euro 2 million and was awarded by Linom Ltd., a leading company in the field of civil engineering. Linom Ltd. awarded a framework contract with Israel Railways for 5 years for the construction of new lines, maintenance and electrification of existing ones. The contract is for the supply of 1 multifunction vehicle for the maintenance of the overhead railway line with the opportunity to install diagnostic systems. Thanks to this contract Tesmec enters the railway business in Israel, a market with interesting growth opportunities considering that the National Railways of Israel are aiming to use the most advanced solutions in the market to guarantee the highest standards of safety and technology. The delivery of the vehicle is expected in the first quarter of 2022.
The two new contracts have a strategic relevance for Tesmec Group, because they confirm the expected growth in the railway sector, consolidating Tesmec market position also at the international level in the business core of the catenary railway line electrification thanks to the design and production of technological railway vehicles and equipment which stand out on innovation, safety, efficiency, quality also by sustainability and energy saving.
General Manager, Paolo Mosconi, commented: "We are very satisfied for the two contracts which represent a confirmation of our global growth strategy in the railway sector, as well as of our technological capabilities. Especially, the tender awarded in Czech Republic is a particularly innovative project based on the change of the technological principle and for this reason able to guarantee the compliance with the highest technical, ecological and operational parameters, while the contract in Israel can represent a real hub for our future development in the entire Middle East area."