Surface Mining Technology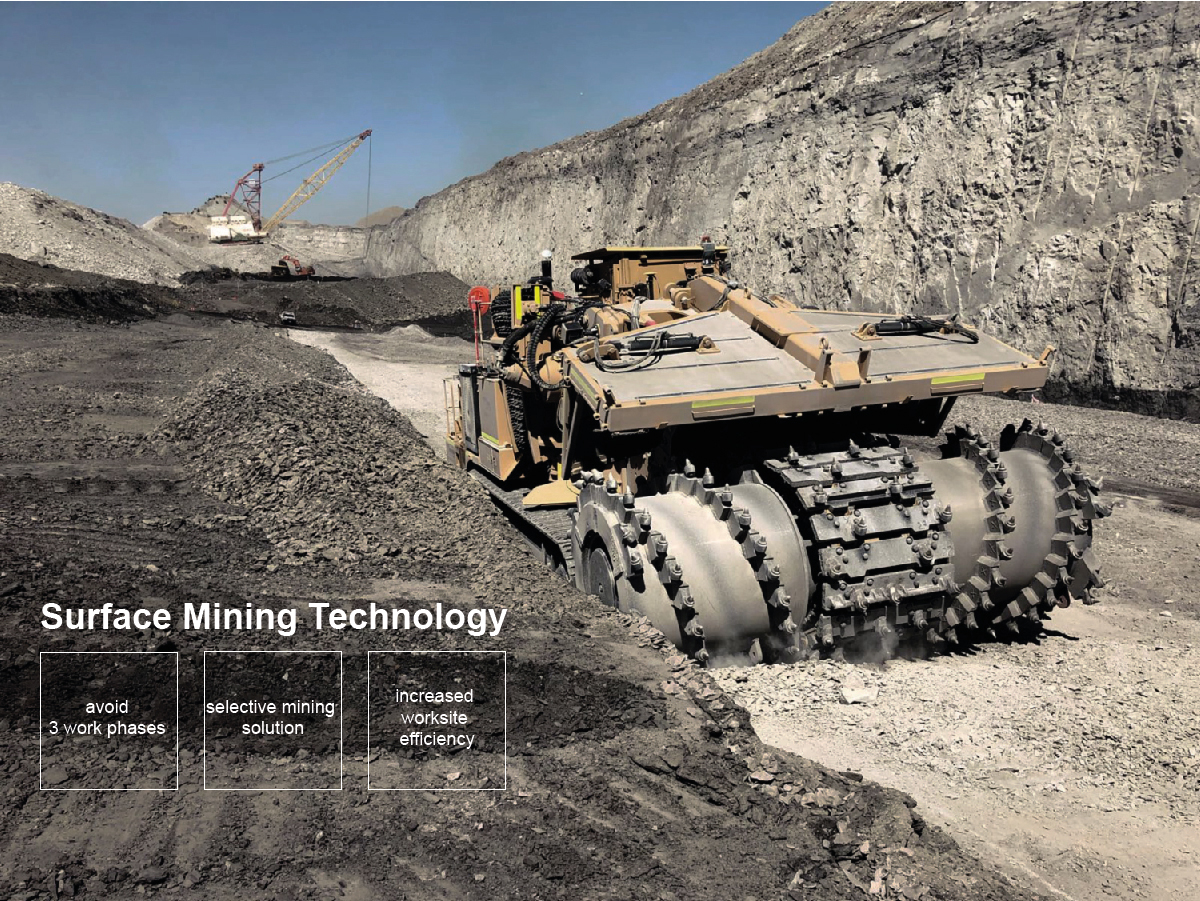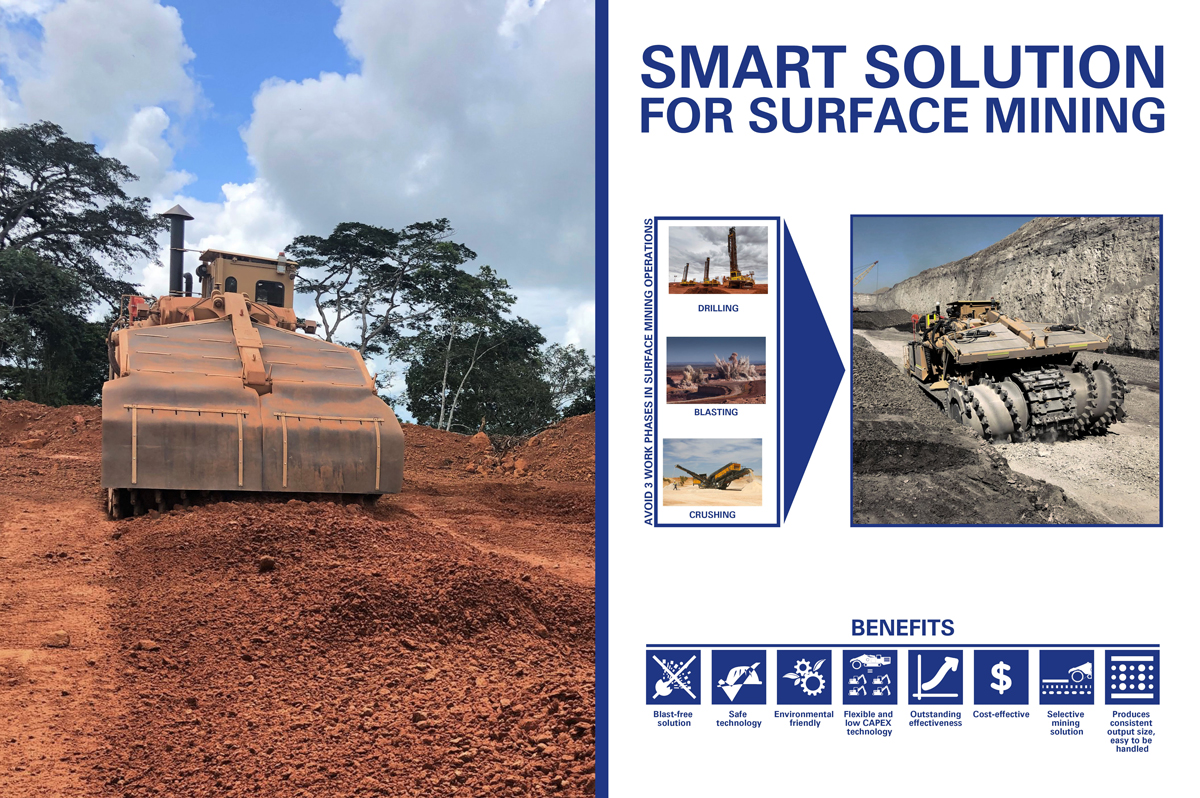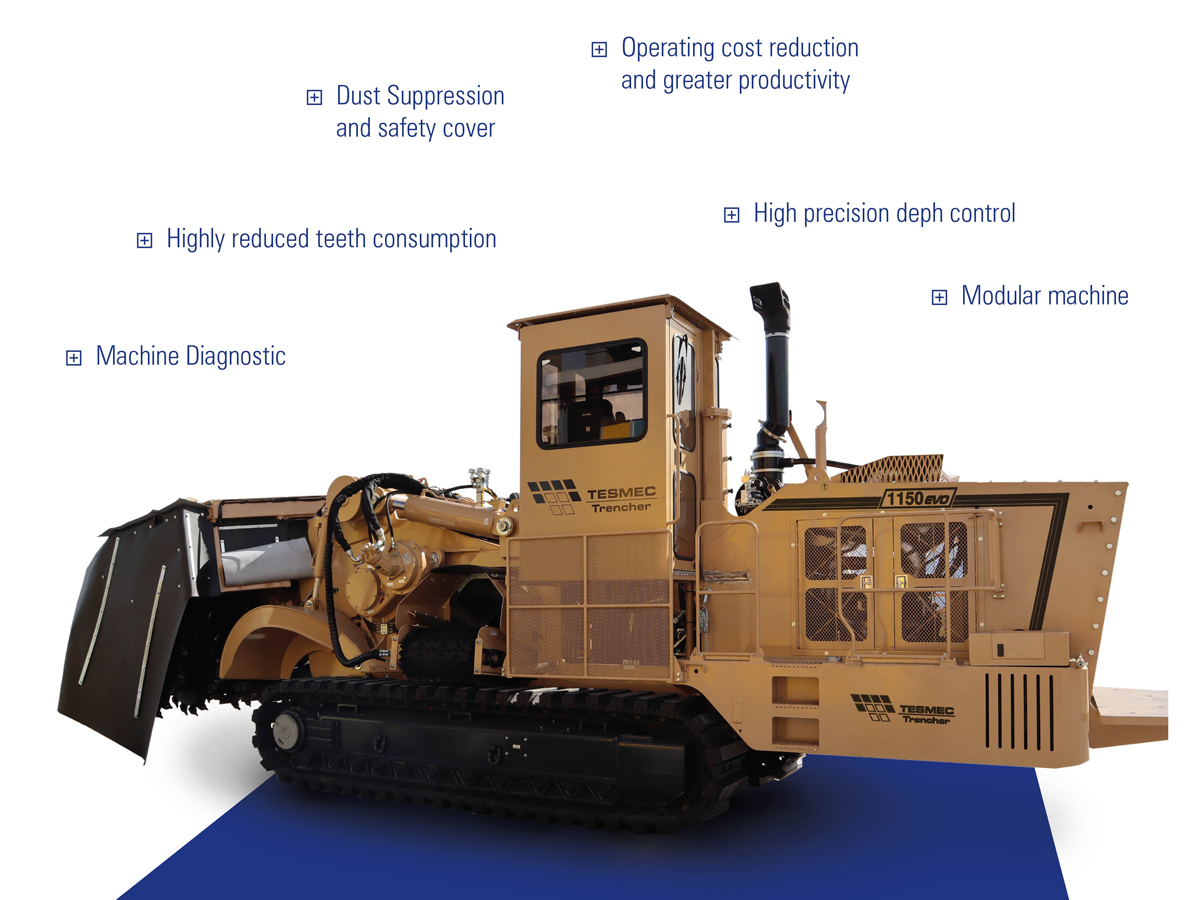 Tesmec Rock Hawg technology allows excavating in a cost-effective way even strong and unfractured rock completely substituting and avoiding the use of explosive.
This aspect can be of primary importance and make the Rock Hawg a viable alternative to drill and blast methods, considering that:
the use of explosives is being subject to restrictive regulations
often environmental constraint can make blasting uneconomical
Compared to other mechanical excavation methods, Tesmec Rock Hawg is always the more cost effective solution. The productivity of a single Rock Hawg can be more than 3 times the one of an excavator of the same weight, equipped with hydraulic rock breaker, and a few Rock Hawg units can replace an entire fleet of excavators.
Rock Hawg produces small and quite uniform material with a tight particle size. This allows avoiding primary crushing, more efficient settings on secondary and tertiary crushing systems.
There are many other advantages in using the Tesmec Rock Hawg technology:
Rock Hawg machines can excavate vertical side walls, thanks to the drum wider than the tracks and supported in the center. The rear-mounted drum also allows the excavation of square corners. The excavated pit in many cases will not need any further finishing by other excavation means
Rock Hawg machine, using a laser system to control digging depth can produce a very smooth and gently inclined surface. Grade can be easily controlled directly on-site.
Tesmec Rock Hawg have the 3D GPS technology that gives the input to develop an integrated system that automatically controls machine alignment and digging depth, with relevant benefits in jobsite management.