Full electric machine: a solution for tomorrow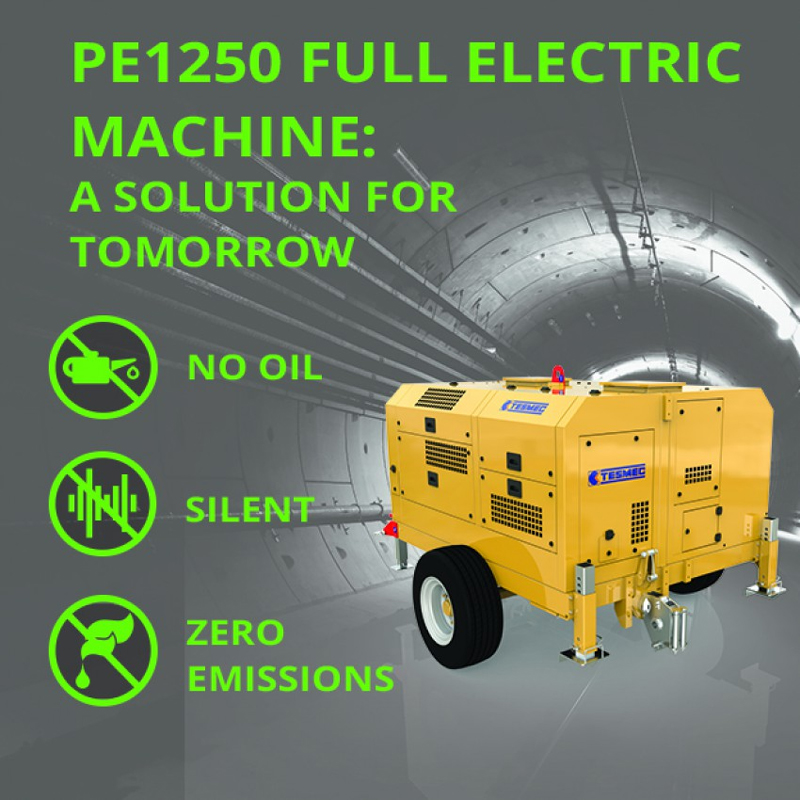 Tesmec, the market leader in stringing solutions is proud to introduce on the market a revolutionary machine for underground cable laying in urban area.
These projects require specific features especially in urban area where the different regulation systems are introducing in the last years several limitations related to the emission level, in addition to have a noise level reduced to almost zero.
The solution is PE1250 a full electric machine with no heat engine on board, battery storage (LiFePO4) and plug-in charging system. Designed for urban projects of cable laying and pipe rehabilitation. While pulling the machine makes no noise due to diesel engine absence. Furthermore, all the hydraulic components (motors, pumps and valves) have been replaced by electric ones, consequently there is no oil at all on board.
Moreover, similarly to the new range of diesel underground cable laying machines, also the PE1250 is equipped with the new digital technology. The new human machine interface is developed to simplify the stringing operations, this new digital technology eliminates most of the instruments and devices installed on the previous control panel.
The strategy to invest on new solutions to reduce the environmental impact of machines, is a consequence of our mission to provide solutions to drive growth and modernization supplying of integrated solutions for Energy and Data Transport.
Today we are ready to face the new challenge presented by the green approach.
For more info: marketing@tesmec.com