Road construction & re-enforced concrete removal with Tesmec surface miner 1150 RH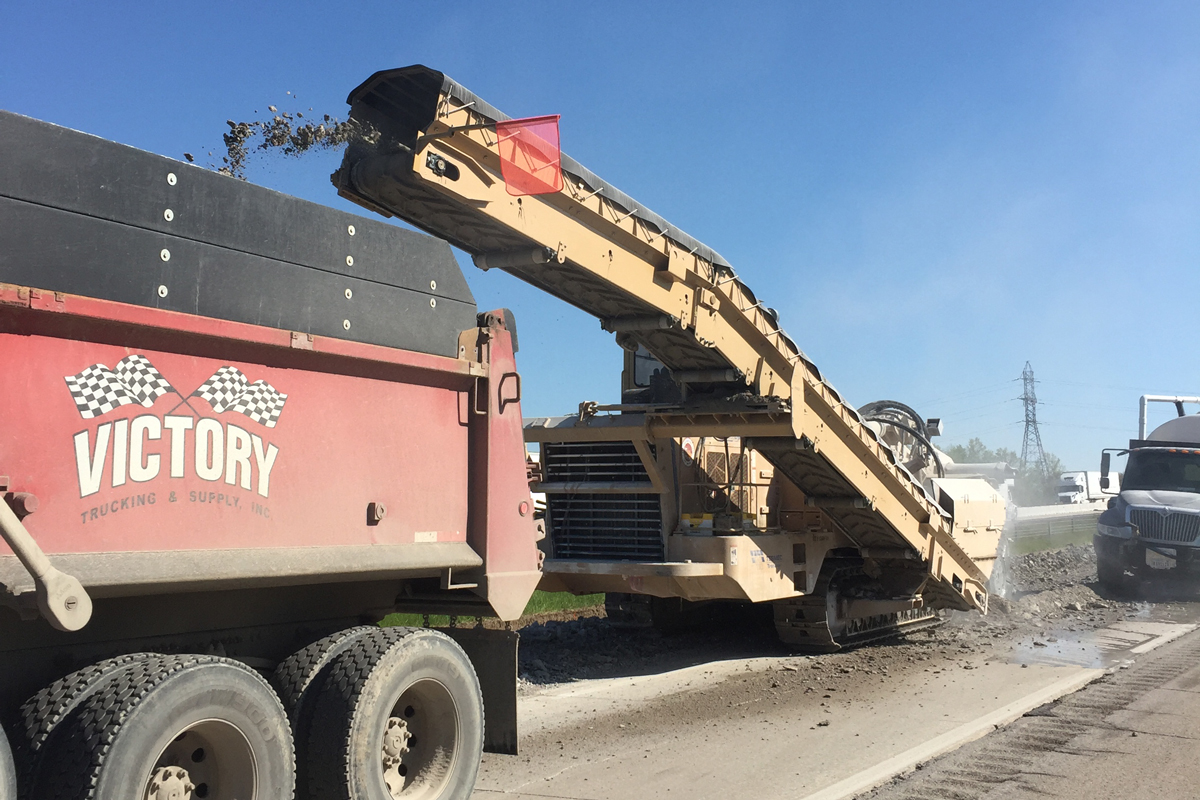 A successful experience of using a Tesmec Surface Miner 1150 RH for road concrete removal
The Process
The 12' drum is the perfect size needed for one pass; thorough and fast road construction
Downcutting mode | Material Left in Ditch
Parking lot and reinforced concrete removal:
- Concrete with 1/16 Rebar
- Digging Depth up to 6"
- Production: 227.5 Cubic Yards in 3 Hours
Upcutting mode | Taking the material out of ditch and loading it into a truck with the loading conveyor
Highway – Concrete:
- Concrete Removal with 1/4" Rebar
- Digging Depth 12"
- Production: 68 Cubic Yards in three hours
The Results
The 1150 RH can be easily transported with one truck load, making the job started efficiently.
The Machine was equipped with a truck loading conveyor which directly loaded the material into truck. 1150 RH was able to remove 90% of the material, leaving a very clean ditch and a very happy customer!