Leader of Sustainability 2023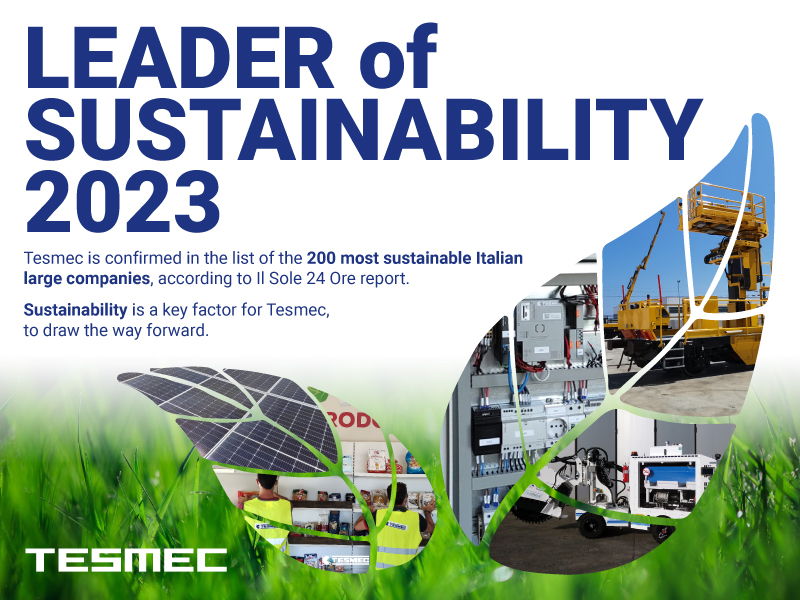 Tesmec is confirmed in the list of the 200 most sustainable Italian large companies, according to the report published on Il Sole 24 Ore.
The Group's commitment takes the form of activities aimed at reducing the environmental impact and atmospheric emissions of its products and processes, through technical plans for sustainable innovation, initiatives aimed at the responsible use of resources, environmental protection and full compliance with national and international regulations. In addition to providing technological solutions that facilitate the transition to a more sustainable economy and to sourcing energy from brand new solar plants, Tesmec also has a strong commitment to social responsibility and to the continuous enhancement of its human resources, whose professional growth and satisfaction are fundamental objectives.
Ambrogio Caccia Dominioni, CEO and President of Tesmec Group commented as follow: "In the challenge of decarbonization and electrification, energy infrastructure becomes the most important factor in sustainable development, and Tesmec confirms its willingness to be one of the enablers of this era of green and digital transition. For us, sustainability is not a fad or a mere declaration of intent, but a priority strategic lever and an integral part of what we do."
To learn more about Tesmec Sustainability strategy click here