Pivoting array blocks: the new Tesmec solution for any conductor diameter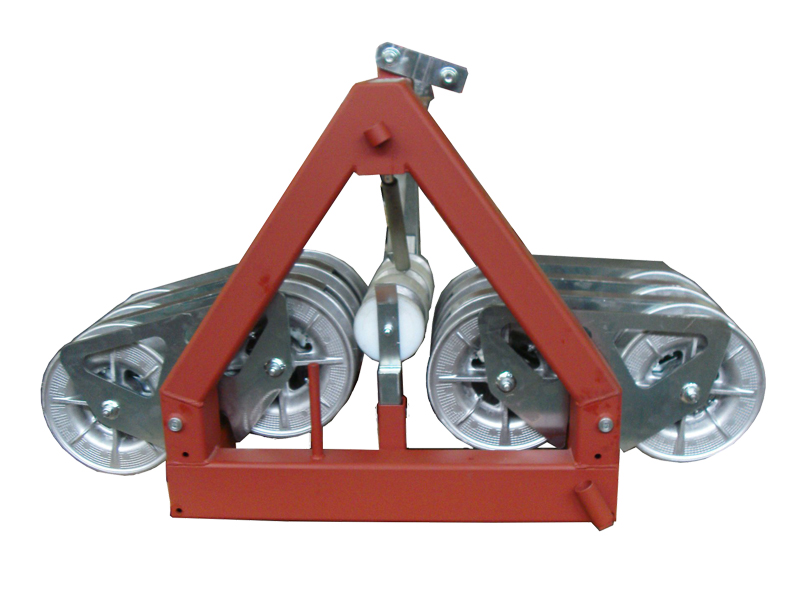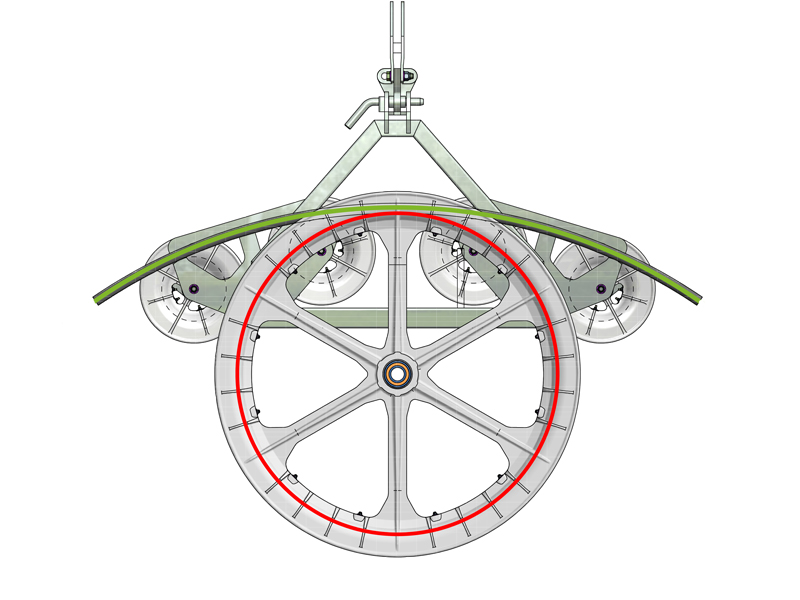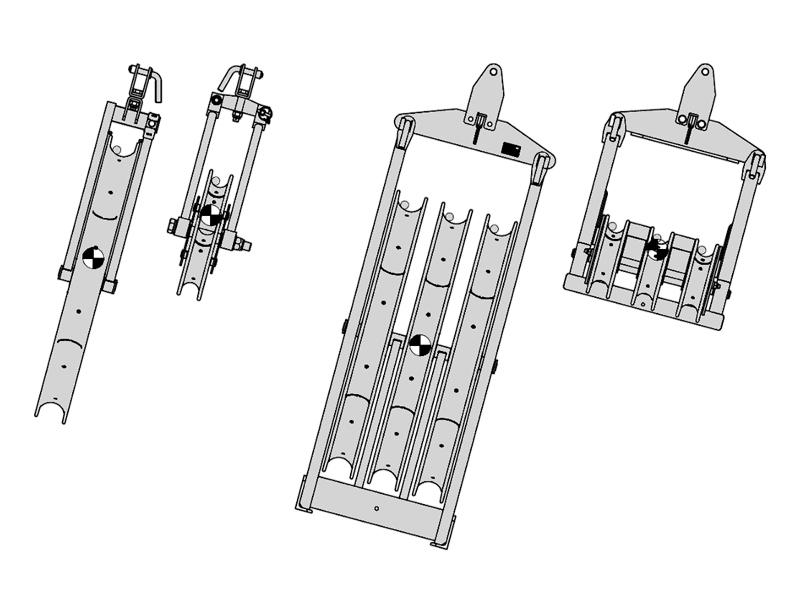 New technology conductors improve electrical performance but require more caution during stringing. The bending radius are increasing tremendously in the last 10 years.
Pivoting array blocks are the solution for needs of large bending radius keeping dimension, weight and handling capability as easy as possible.
MAIN ADVANTAGES:
Light Weight and Dimension: Vertical dimension is less than half of the height of a standard pulley
Easy Handling & Transportation: The compact design allows an easy handling and prevents damaging during the transportation
No diameter limitation: Double pivoting frame allow to move according to the line geometry by adjusting themselves up to horizontal position, for an infinite bending radius.
Special Sectors: Manufactured with anti wear material, tested and released in cooperation with Milan Politecnico
Integrated Earthing Device: Earthing device (if requested) is integrated into the frame to prevent any possible impact or damaging during transport and stringing operations.
Matchable with Standard Block: Spacing of the wheel is the same of standard pulley to allow to mix both the solutions. Groove 68 mm and groove 95 mm as per standard pulley are both available
Fully Compatible: Headboards, swivels, ropes, cover joints and all other equipment used for standard pulleys are fully compatible with pivoting array blocks
High Center of Gravity: Easier positioning at angles due to the centre of gravity position, compared with traditional blocks.
  Click here to download the leaflet
For further info contact us