Recysoil – mobile recycling center of excavated material and construction waste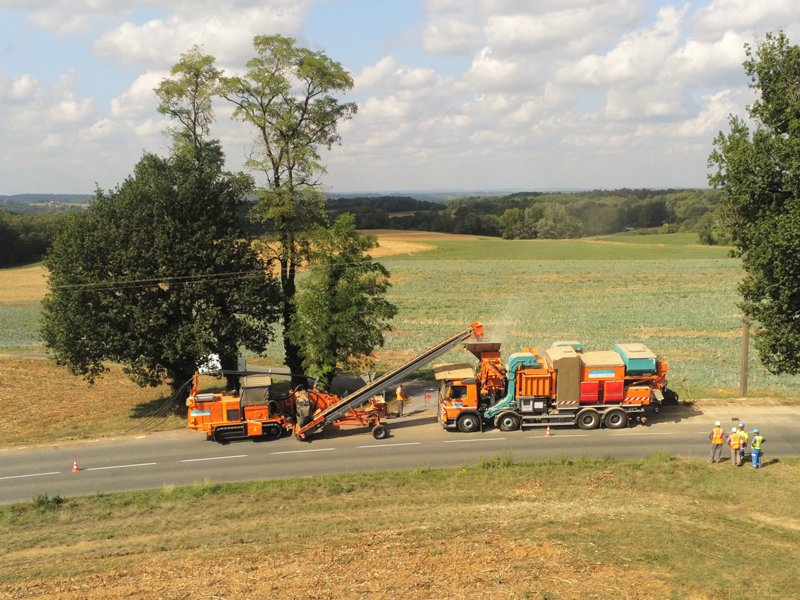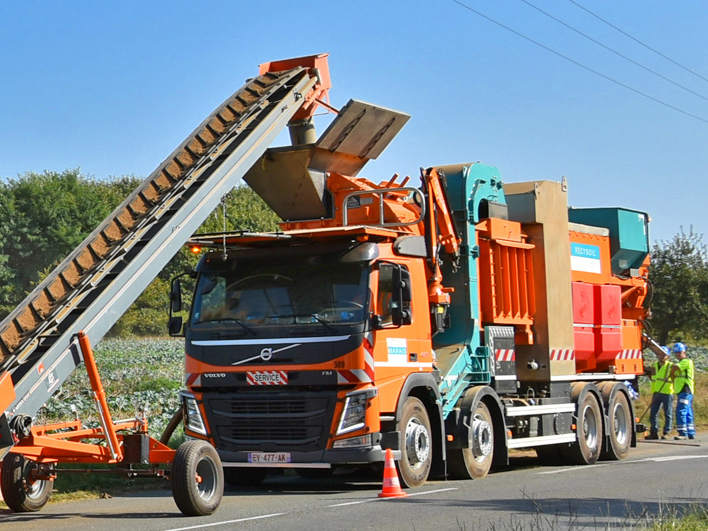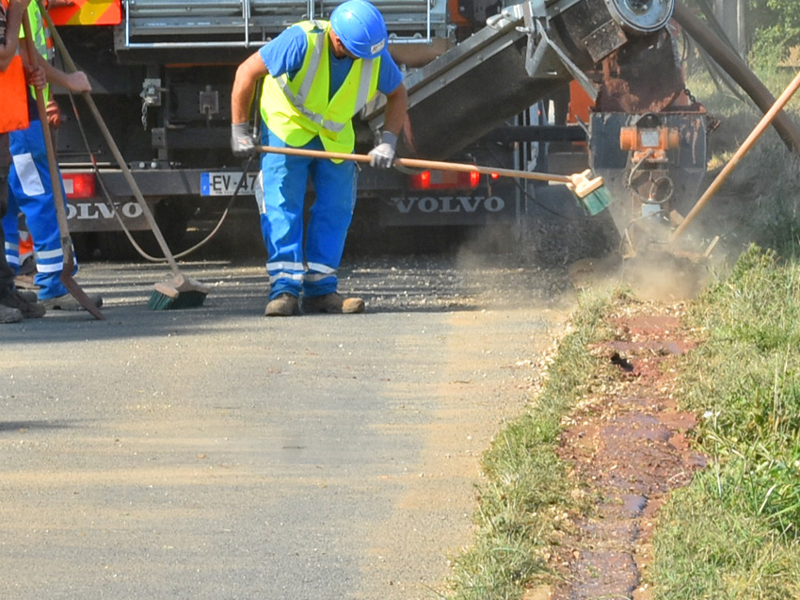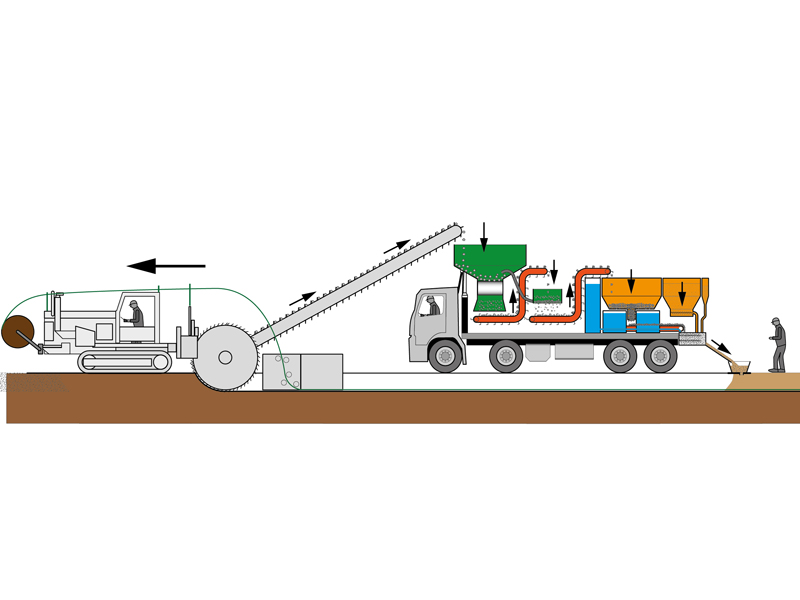 RECYSOIL® is a mobile in-situ recycling solution for trench cuttings and construction waste in self-compacting mortar. There are several environmental, social and financial benefits related to this innovative equipment: no removal of natural aggregates, reduction of carbon emissions, reduction of nuisance to residents and traffic disruptions, elimination of the costs of spoil reprocessing, increase in the opening hours of construction sites, productivity increase, etc.
The machine consists of an 8x4 road carrier equipped with an impact crusher, a vibrating screen and large capacity hoppers which supply sand, water, binder, dye and additives to an integrated concrete batching plant with automatic controls.
RECYSOIL® has already been successfully involved in fiber optic deployment projects, laying of cast iron water pipes and even manufacturing of storage slabs from construction waste. The excavated material / waste is supplied by a trencher (with a standalone mobile belt conveyor or by suction) or by a mechanical shovel (with a standalone mobile belt conveyor).
Combined to a trencher with integrated vacuum system like CLEANFAST®, it allows to lay the network and backfill the trench in a single operation. ECOSOIL® can be used as a hydraulic binder. Resulting from the transformation of industrial co-products, its production generates 50 times less CO2 than traditional cement.
For more info: marketing@tesmec.com