Remote Control: smart evolution to meet the challenges of the market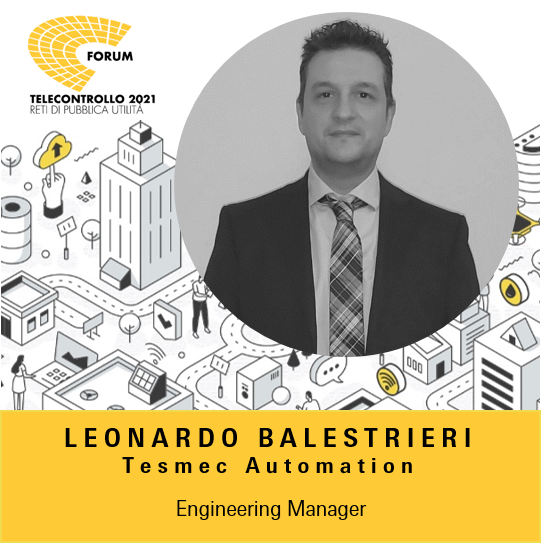 On March 5th 2021, Leonardo Balestrieri, Tesmec Automation Engineering Manager, took part to the online panel discussion "Remote Control: smart evolution to meet the challenges of the market", promoted by ANIE Automazione in collaboration with Messe Frankfurt Italia, talking about innovative evolutions and opportunities linked to the world of Remote Control. The event, in which many of the major players operating in the field took part, brought out the most interesting ideas regarding the issue of digitalization of field buses and safety, often deriving from the need for regulatory adaptation of infrastructures as in the recent European directive NIS2.
Here the focal point of Leonardo Balestrieri's speech:
 "The digitization of BUS DI CAMPO, and in particular the IEC-61850 standard in the electrical field, have made a significant contribution to the growth of smart-grids. The modern digital architectures of electrical substations bring, through the remote control equipment, a growing number of information to the control centers. This data exchange must be highly resilient to cyber-attacks, in line with the requirements of the new Directive 2016/1148 on the security of networks and information systems, better known as the NIS Directive, which involves the managers of critical assets. The paradigm of security-by-design, on which we as a company are focused too, will therefore become increasingly fundamental for the devices and the systems in the field of automation and remote control.