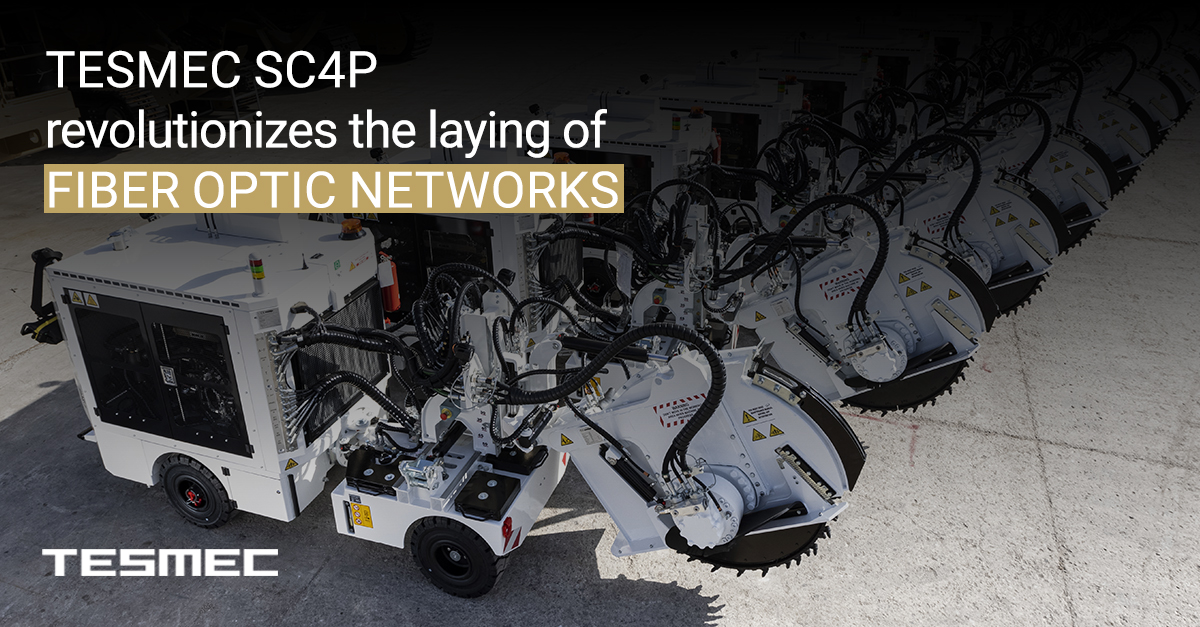 The innovative Tesmec Group wheeled trencher, radio-controlled and designed to revolutionize the laying of fiberoptic networks in an urban environment.
✅ Operational Efficiency: The SC4P's #maneuverability is outstanding thanks to its articulated steering. This feature allows easy movement in narrow spaces, ensuring the highest precision in digging operations.
✅ Deployment of Fiber Optic Networks: Its accuracy and reliability make it the perfect tool for ensuring fast and #reliableconnections for our communities.
✅ Lower Environmental Impact: Due to its high efficiency, it assures less personnel needed on site, thus helping to preserve our urban environment.
✅ Enhanced Safety: The SC4P is fully radio-controlled and allows cutting on sidewalks with limited disturbance to pedestrian and traffic during the works. The risk of accidents on the site is minimized.
https://www.tesmec.com/trenchers/products/rocksaw-trenchers/sidecut-sc4p