Tesmec USA new ERP is now Live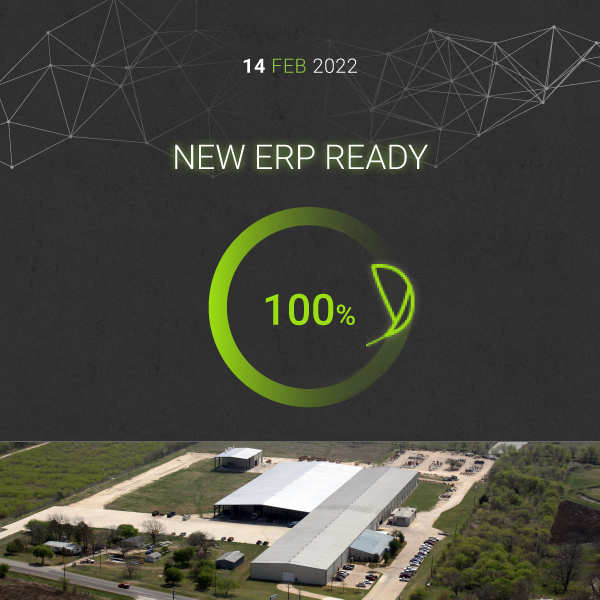 Tesmec strongly believes in continuous innovation, and it is committed to guarantee the best quality services to all its stakeholders. As we have seen, and according to Industry 4.0 developments, the new ERP implementation means a big and challenging renewal project aimed at ensuring significant digital improvements to all Company activities. Therefore, we are proud to announce that the Tesmec USA ERP is now Live. Tesmec Group has now completed the third step of its digitalization enhancement journey with the second subsidiary Tesmec USA switching to the new ERP after Tesmec Rail and Tesmec SPA.
David Zabetakis, CEO of Tesmec USA, commented on the introduction of the new ERP in Tesmec: "The new ERP system is streamlining everything we do here at Tesmec USA, from inventory to customer management and communications. The system has proven to be extremely efficient, and we are already seeing added value in the system meeting our challenging and specific production and supply needs."
Taking on such a large project requires significant time, focus on processes and a strategic view on how to use data. Employees are proactively using the new tool with enthusiasm, and we appreciate their dedication and partnership. "Implementing a new system for any company would be a challenge just due to the learning curve, and the differences between the old system and the new." says Vanessa Guel, Accounts Receivable "Ensuring each department has the modules, tools, and training required to perform their job functions has been the main priority of not only the Rollout Manager, but the Consultants and the IT Manger as well. To get the Tesmec USA Team involved there has been an open-door policy with the consultants for any questions or issues we have found which has been a tremendous help. I think that while we still face the challenge of perfecting our use of Dynamics, seeing the various departments work together for the greater good of Tesmec has been worth the effort."
The new ERP will surely affect the way people work in Tesmec USA and collaborate with colleagues from the entire Group. "The new system will help us share information globally – not just at Tesmec USA, but with the entire Group – much more efficiently. We will be able to access reports and production details across The Group which is something that hasn't been so simple in the past. The new barcode system will create real time inventory data which will streamline our entire process around the world." is the point of view of Daniel Sears, IT Manager of Tesmec USA.
Welcome aboard to the new ERP, Tesmec USA team!